Popularly known as rotational molding, rotomolding is a process of casting a wide range of plastic products. Eminent manufacturers in the trade have specialized resources and skills that are required to fabricate custom made, innovative designs. Most manufacturers are well equipped to provide warehousing services as well.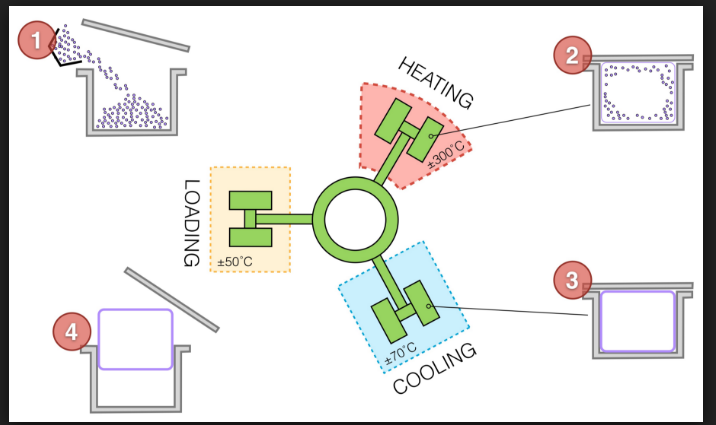 A range of products can be manufactured through the Rotomolding process. Some commonly used products in your daily life include:
 Containers, crates, pallets, insulated and cooler boxes.
 Tanks used for water storage. Similar tanks can be used for storing chemicals too
 Furniture, garbage disposal bins, garden planters and water barrels
 Floats, kayak, canoes and pontoon boats
 Diesel fuel tanks, vehicle mudguards, tool boxes and heavy vehicle dashboards
 Toys, gym and playground equipment.
Characteristics:Rotomolding has several unique features as compared to other molding processes. Here, we discuss some advantages that this casting process offers:
-Absence of pressure use in the process makes production of molds inexpensive. Low machine cost reduces production cost, offering great production flexibility in the process.
– Making complicated shapes is not difficult as rotomolding accommodates production complexities such as a variety of surface textures, stiffening ribs and molded inserts.
– Rotomolding renders uniformity in wall thickness, with thicker edges on the finished product, to increase longevity of the item.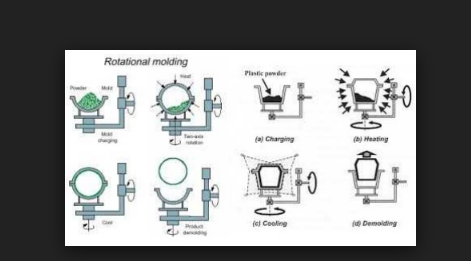 – From small to big, rotational molding can manufacture any size of product, enhancing a higher quantity and variety of products to be molded at the same time.
Registration and Certification: If you are searching for vendors in this segment, ensure that the rotomolding company is registered and certified. Certification enables quality determination of plastics used, by the international standards. Certification assesses the ability of the company to meet customer need, and checks the statutory and regulatory requirements applicable to its products.