Registration of a company involves many steps. A Company Registration involves a legal procedure that is necessary to be followed for a better working of a company.

Company registration process
A private limited company, when formed has to go through a procedure of getting registered. This procedure includes the following steps that are required to be performed. No single step has to miss for getting a company registered.
• The very first step of getting your company registered involves the digitalized signature of all the directors of the Pvt Ltd Company registration. These signatures are further used to file registrations, tax returns, and compliance forms.
• Next step is to get a director identification number. After you are done with the first step and now that you have the approval email. You will get the approval email from the registrar of the companies after one working day. Director identification number gives you an eligibility to be the director of the company.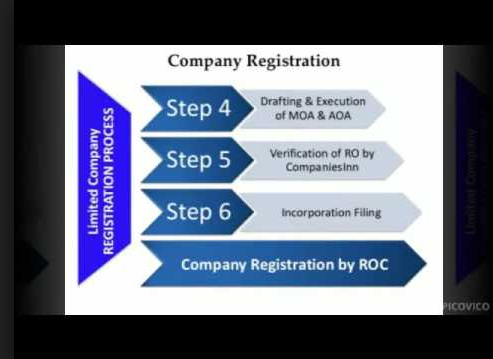 • After that, a name approval application is filed to the registrar of the company.
• Now, the final step involves the approval process of the company. Approximately, it takes 3 working days for a company to get through this process. E-form incorporation is filled with all the necessary documents required for a company formation. This includes documents like address proof etc.
These are the legal steps involved in a company formation. Jumping any of the steps is neither recommended nor is possible. You can either get your company registered you or by any helper. If you wish to get your company registered by any helper, keep that in mind that the person must be trustable enough as you have to give all the information regarding your company. So, a trustable choice is appreciated.